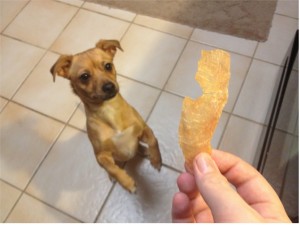 Welcome to JustJerkyTreats.com, our incredibly simple and easy to use website that will tell you everything you need to know about us and our all natural, AMERICAN-made jerky products.
Please take a few moments to browse around and get to know us, what we're about, and why we are EXTREMELY confident that you'll never buy from another supplier again once you try our natural chicken jerky dog treats. They're really THAT good!
Should You Trust Us?
We now have hundreds of reviews on Amazon, and hundreds more on Ebay too. We're rated 5 stars on Amazon and have 99.9% positive feedback on ebay. We now our own review page that tells the same story! So yes, I will say you can definitely trust us, we won't let you down!
How to Buy…
We have our products listed on Amazon.com. You can buy through them if you prefer. Links below.
Chicken Jerky — Pork, Sweet Potato, & Beef — Pig Ear Slivers
OR….
You can buy direct from us. Just go to our All Natural Dog Jerky Treats page to place your order.

How We Got Started…
We launched this website in mid-2012 after the reports of dogs being poisoned (and many even dieing) from imported dog treats made in china; specifically "chicken jerky" products. While we had been selling locally for quite some time, we had no idea there was such a massive calling for all natural, USA-made dog treats.
That was when we figured out that we actually had a worthwhile product that people not only wanted, but NEEDED — something that dog owners could feel entirely safe & comfortable with when they fed it to their beloved dogs.
---
Are Just Jerky Treats Products Really All Natural?
Yes, they most certainly are. We don't use any chemicals, any preservatives, or fillers in our jerky products. Everything is 100% natural and healthy for your dogs. Not only is it all natural, but it's ACTUAL chicken breast! Not chicken parts or chicken by-products, but a whole breast of chicken. The same goes for our pork jerky, beef jerky, and our sweet potato treats…. which are actually made from REAL pork, REAL beef, and REAL sweet potatoes.
What Other Products Do You Offer Besides Chicken Jerky For Dogs?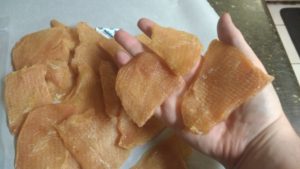 The chicken jerky is without a doubt our flagship product and we promote that to our customers more than anything else. The reason being is that no dog seems capable of turning these chicken jerky treats away. They ALWAYS gobble them up without hesitation, unlike say the Honey-Coated Sweet Potato Jerky Treats that we make. Our testers will eat them, but not nearly with the same excitement as the chicken, beef, or pork jerky.
As of now, we offer Chicken Jerky, Beef, Pork Jerky, Pig Ear Slivers, And Honey-Coated Sweet Potato Treats. Our online presence is still growing, so with time, more flavors will become available. The list below will show you what we are working on next…
Turkey Jerky Treats
Deer Jerky Treats
Ham Jerky Treats
Duck Jerky Treats
Lamb Jerky Treats
Is It Really Made Is The USA?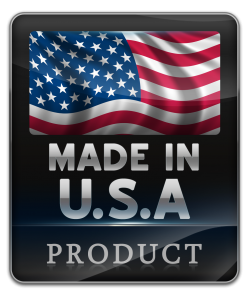 Yes, it is. All our ingredients — from the chicken to the sweet potatoes — are 100% sourced from the USA. A lot of brands and products will say that the product is made in the USA, but they won't point out where they actually get the ingredients from. This is a clever trick that fools A LOT of people into thinking it's an American-made product when it's really not.
Our chicken mainly comes from Amick Farms (South Carolina) , Hobson Food Services Inc. (Nashville, TN), Pilgrims Pride Corporation (Colorado)

Our pork comes from Indiana Kitchen (Delphi, Indiana USA) and Hormel.
Our beef comes from IBP (A Tyson Brand), Located in Hillsdale, Illinois
Our pig ears come from Tyson Brand, Located in Hillsdale, Illinois
Our sweet potatoes comes from local growers and farmers, all located in Tennessee.
If purchased from a different distributor (WHICH CAN AND DOES HAPPEN) — during price hikes and/or shortages for example — then we always make sure it's an AMERICAN distributor. We will settle for nothing less and neither will our customers! Nothing will EVER EVER EVER EVER Be From China. That is Our Guarantee!
---